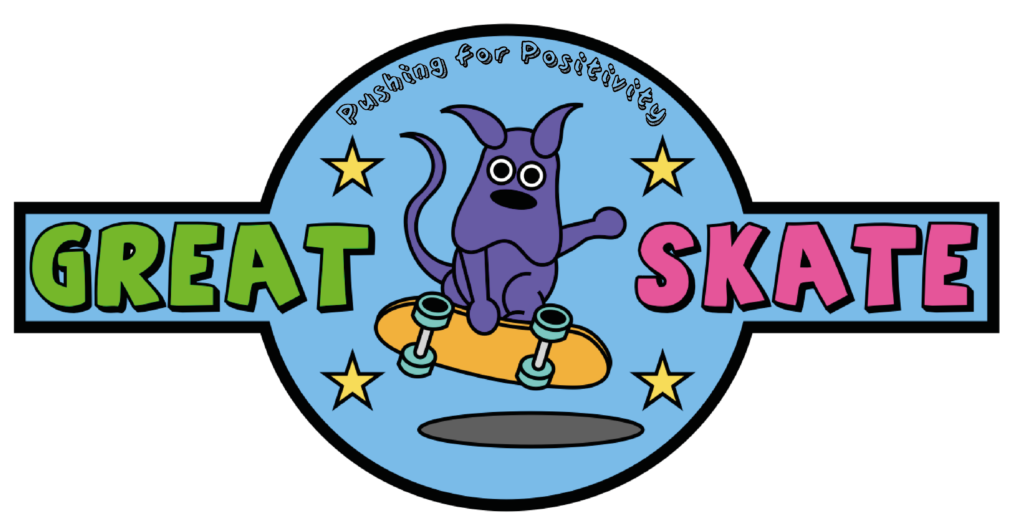 We believe that anyone and everyone can learn to ride a skateboard!
We design and deliver excellent and bespoke skateboarding experiences for beginner skateboarders and set them on a path to a lifetime of happy skating, good physical health and mental wealth.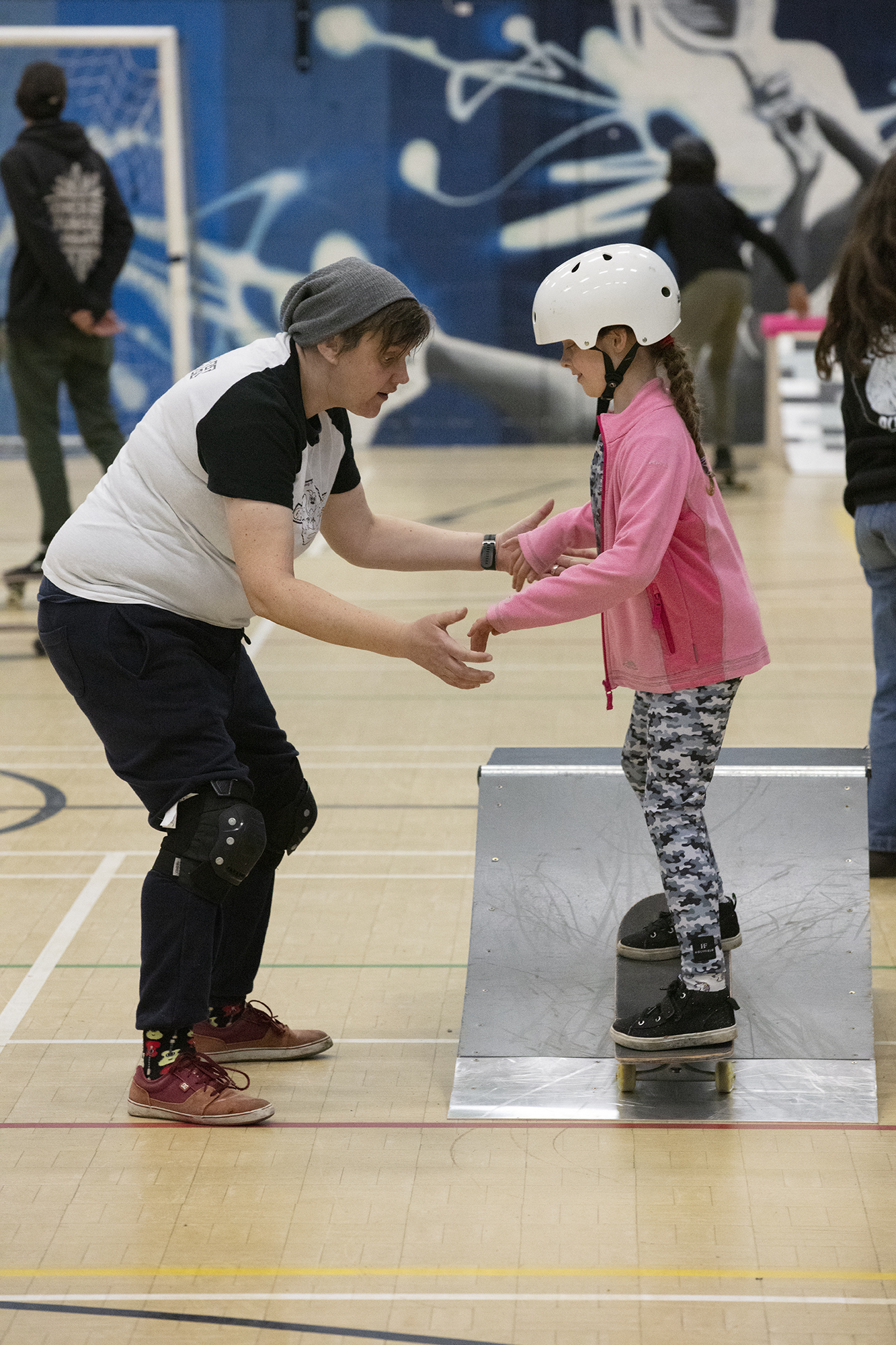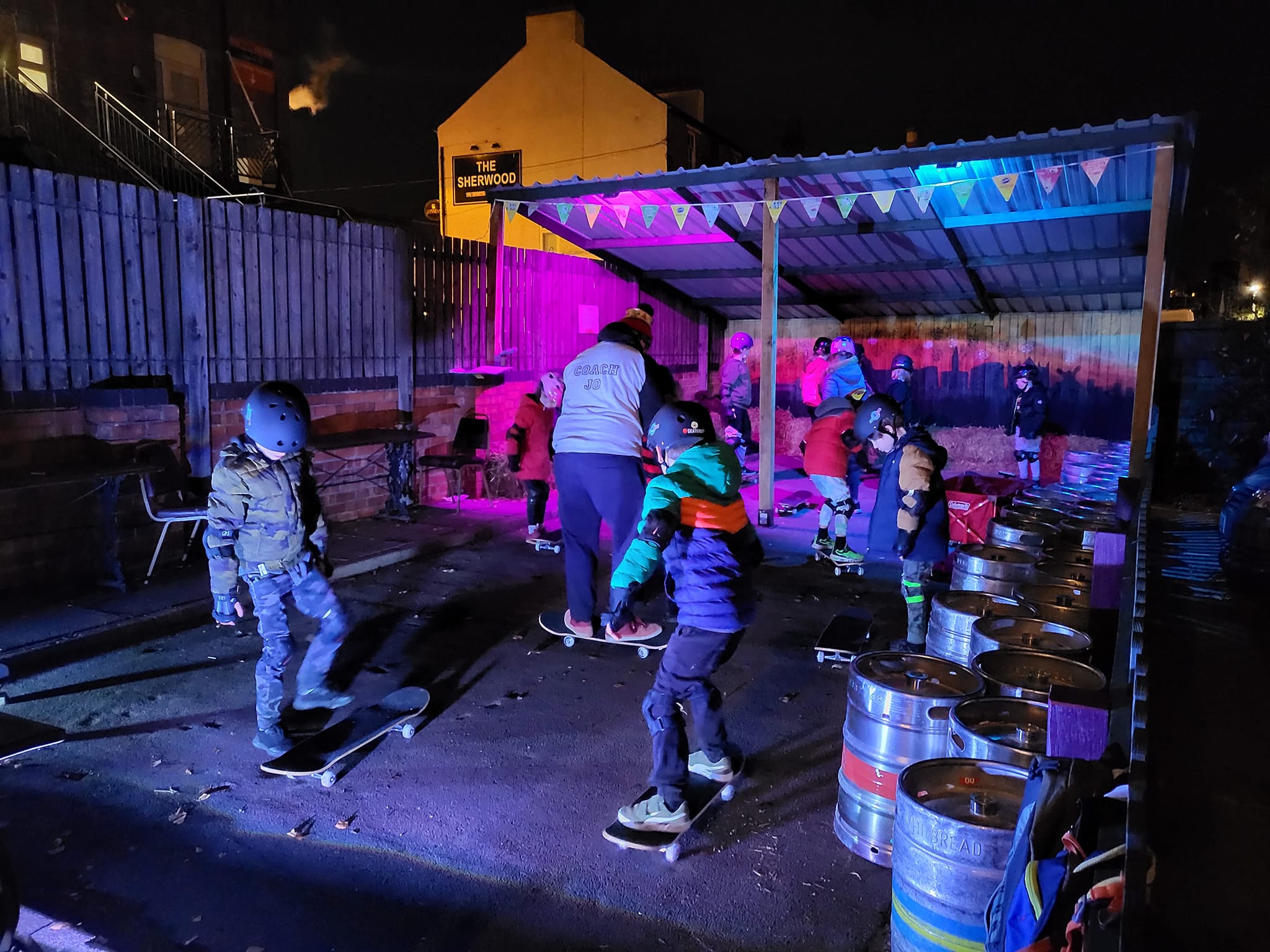 We are here to promote physical health and mental wealth
What does Great Skate Do?
We get people who have never been on a skateboard before having the time of their life. We get them doing things they never thought possible. We get them rolling with a ready, shreddy, growth attitude which they take out into their world and make it a more positive place to be.
Why do we do it?
We do this to promote brilliant physical health and mental wealth, we do this because skateboarding builds community and we do this because we believe that skateboarding changes lives for the better.*
*Skateboarding burns up to 600 calories per hour, increases metabolism, builds muscle and encourages better balance and co-ordination. Regular exercise is proven to be great for your mental health and well-being and teaches, resilience and grit. Skateboarders are a close community who support and encourage each other developing social skills and empathy.
How do we do it?
We do this by working on projects in local schools and with local communities, supplying space, time, equipment and coaching in skateboarding and lifeskills. Delievering curriculum PE, after school clubs, working with local youth groups, This Girl Can events, reward days and celebrations.
As a qualified teacher, I have over 15 years experience working in Education, and can get the best from the young people I work with. Ultimately, I want to make the world a happier, kinder and healthier place to be. As they say in skateboarding, I like to build the stoke and watch the lightbulbs going off left, right and centre and see the enormous grins as participants leave thinking – 'I can't believe I just did that, but I did!'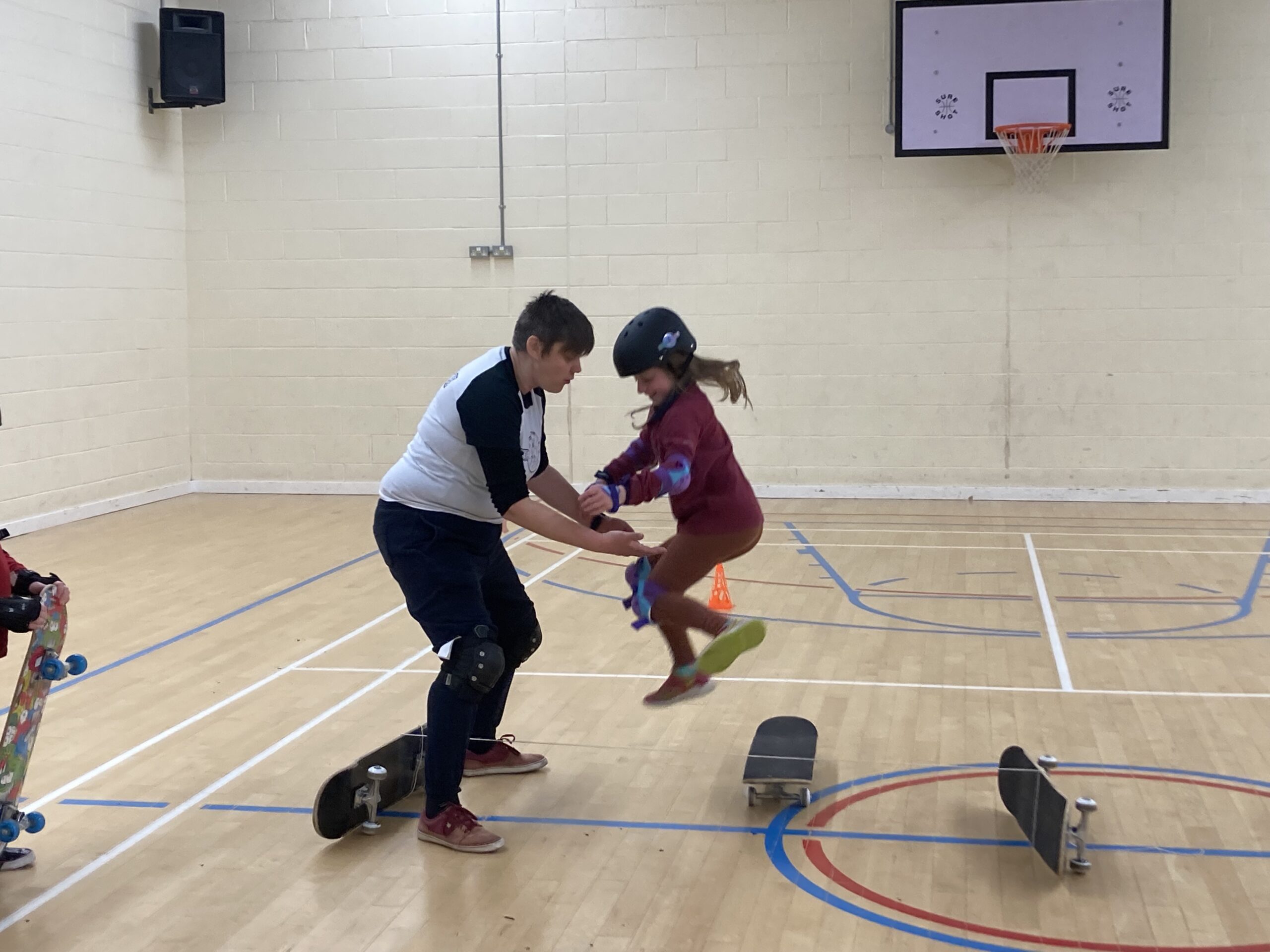 Curriculum P.E. Lessons
Skateboarding covers the National Curriculum for PE by developing flexibility, strength, technique, control and balance. It is by nature an adventurous activity which challenges the individual. Skateboarders continually assess their performance and demonstrate progress during skate sessions and over time and always strive for their personal best. We break everything down into learnable chunks and help your students every step of the way!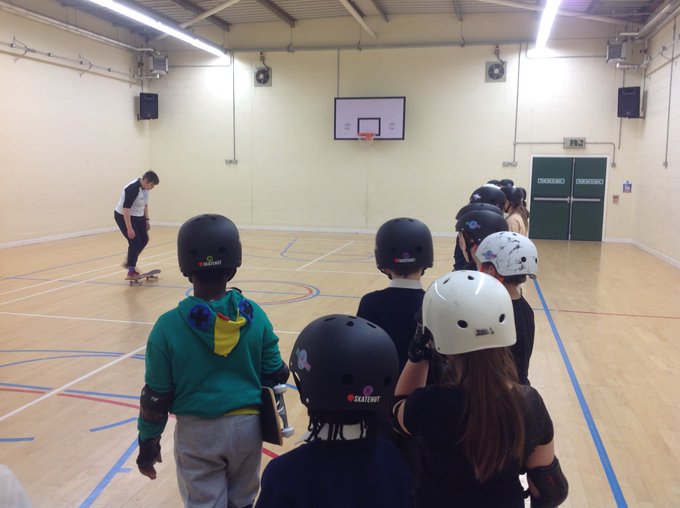 Enrichment and Reward
Our enrichment days are a great introduction to skateboarding. We show your students the basics of balancing on a board and some simple balance tricks.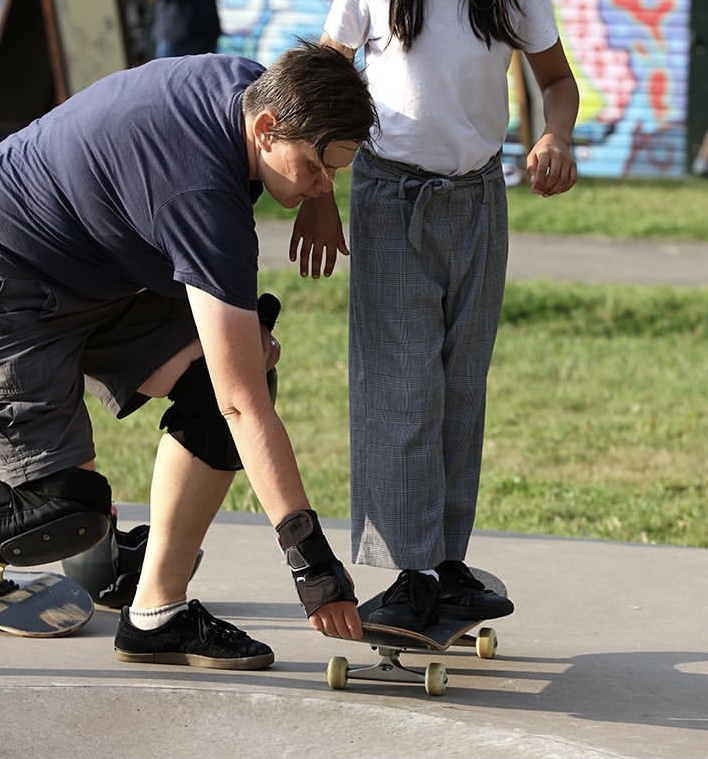 Brilliant Boarders
This brand new programme is designed to help develop your students 'bouncebackability' when facing challenges on and off the skateboard.
Who I am, what I do and where I am.
I'm Coach Jo, and I run Great Skate. I am passionate about skateboarding and giving children and young people the best possible start so that they can go on to have successful, fulfilled and happy lives. I've been a teacher for over 15 years and I'm using all those years of experience to create exciting opportunities for young people to experience the absolute joy that is skateboarding.
I'm based in Nottingham, which is in the East Midlands and has rich history in the world of UK skateboarding and I'm proud to be a part of the continuing skate scene in the city.
During my teaching career, I've worked with young people in key stages 1 – 5. I really enjoy getting my students on the edge of their seats. I have had the reputation of being the exciting, funny, storytelling, skateboarding teacher! Delivering my message, whether that is fractions, well-being or skateboarding, creatively and with bags of enthusiasm and energy; I am always excited to go along with my students on their learning journey and make new discoveries together.
More recently, I have been working with schools in and around Nottingham City centre to deliver skateboarding sessions to KS2 children. I have worked with Skate Nottingham CIC* on their holiday skate clubs, with a diverse group of children and sometimes even their parents, who are brand new to skateboarding.
I truely believe that skateboarding and its culture are life changing and will open up new ideas, opportunities and dreams for those who get to experience it. And I continue to pour all my energy into sharing skateboarding and its philosophy with as many people as possible.
What people say about Great skate
More than just a skateboard
To find out more about happiness and well-being through skateboarding follow our blog.